Small Problems That Can Lead to Major Water Damage
Small problems that can lead to major water damage are silent threats to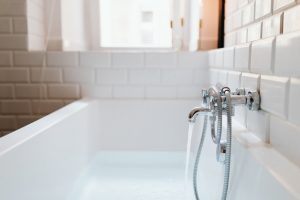 your home. They sneak into hidden spaces and keep deteriorating different parts of the house until complete home restoration becomes inevitable.
Fortunately, the 911 Restoration of East Mountain knows how to deal with these issues. We are also interested in teaching you to be vigilant to address the root cause of minor leaks sooner rather than later.
Here are the top four things you should watch out for:
Roof Leaks
Minor roof leaks are one of the small problems that can lead to significant water damage. Continuous leaks put undue pressure on attic ceiling (and top floor rooms), causing them to collapse. It can even cause gutters to overflow and break away. Other than that, roof leaks can result in mold infestation when the leaks continue for long periods.
You can reduce the risks by inspecting your roof at regular intervals. Remember to repair or replace broken shingles, look for cracks within the drainage lines and signs of water damage. Your timely surveillance and efforts can prevent property loss.
Electrical Issues with Old Appliances
Many homeowners forget that appliances like washing machines, dishwashers, refrigerators, and water heating systems utilize a large amount of water daily. The slightest technical defect or malfunction can cause a leak. Without intervention, your floorboards and drywalls will absorb moisture leading to severe water damage issues.
If the problem persists, you might have to pay a hefty price for water damage restoration services. You can prevent this problem by servicing your appliances routinely to detect issues immediately.
Worn Out Pipes
If you have recently moved into a vintage home or have lived in the same place for decades, you should get your pipes inspected. Sometimes old pipes crack and direct a large amount of water into your home afterward, causing the house to flood.
Look for signs of water damage such as:
Cracked or chipped pipelines
Rusted pipes with discoloration
Bulged pipelines
Clogged drainage systems
Scale buildup inside the pipes
Apart from this, you can install leak detection systems to get notified of leaks within your plumbing system. It will allow you to act immediately and limit risks of irreversible damage.
Overflowing Toilets
Running toilets are a common household occurrence. They might increase utility bills occasionally, but the problem seems manageable. At least that's what you think until you notice significant signs of water damage in the bathroom and surrounding area.
The leading causes include leaks in the system that get morphed by the running water. Continuous overflow can lead to flooded bathrooms and major plumbing issues as time passes. In turn, causing seepage, ceiling leaks, sewage backups, mold growth, and other types of property damages.
How Can 911 Restoration of East Mountain Help?
If you're looking for a trustworthy home restoration company with years of expertise in water damage restoration, look no further. Our IICRC-certified technicians know how to tackle every plumbing and seepage issue in the book. Our full range of services includes strategies against minor pipe leaks, stoppages, clogs to flooded basements, and mold growth.
More importantly, we run a 24-hour operation to provide emergency support whenever required. Our certified response team arrives with specialized equipment. That ensures we have everything needed to initiate immediate remediation.
Here's a sneak peek of our restoration strategy:
A complete home inspection to identify all signs of water damage (i.e., hidden and superficial wear and tear).
Flooded basements, attics, and rooms undergo a complete water removal procedure to extract excess water.
We use high-grade equipment to dry out the dampness and moisture left within the walls and crawl spaces.
Target areas get scrubbed and cleaned to disinfect surfaces and prevent mold growth.
Home restoration experts repair, restore, or replace water-damaged floorboards, furnishings, etc.
If required, we follow up with other disaster recovery services that you might need. When dealing with water damage issues, mold remediation and sewage backup clean-ups might make an occurrence. We minimize risks with our holistic water damage restoration plan.
Bonus: Our home restoration company can assist you in filing insurance claims for small problems that can lead to significant water damage. In this way, you can receive relevant coverage when things get out of control.
Final Thoughts
In a nutshell, minor plumbing issues, appliance problems, and roof damage can be more severe than evident storm damage. That's because the problem goes undetected for months and can compromise the structural integrity of your house long before you intervene. Not only are these repairs costly, but they pose a threat to your family too.
911 Restoration of East Mountain offers immediate support for minor problems that can lead to significant water damage. Our prompt response (approx. 45 minutes) saves you from weeks of waiting. More importantly, we conduct a detailed assessment of your home. It enables us to identify and resolve current and potential plumbing issues.  In turn, preventing mold growth and overflows in the foreseeable future.
Did you notice a roof leak or toilet overflow? Call 911 Restoration of East Mountain at (505) 738-1789 for water damage restoration services.