How Much Can Water Damage Restoration Cost?
Water damage restoration service isn't a straight and narrow process.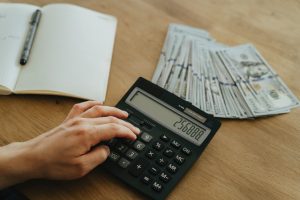 There are lots of factors involved that result in fluctuating prices and additional costs. Identifying these elements can make it easier for homeowners to calculate the total cost of service and set realistic expectations when they call professionals for assistance.
This article rounds up the main factors that affect the water damage restoration cost. We also explain how the 911 Restoration of East Mountain creates budget-focused strategies to assist families in need.
Here's what you need to know:
4 Factors Affecting Water Damage Restoration Cost
Most companies evaluate water damage restoration service charges based on:
#1. Location and Size of the Damaged Site
The size of the water-damaged site can influence the timeline and cost of the repairs and reconstruction process.  For example, leaks in the bathroom might be an inconvenience, but they relatively cost less than repairs required for a water-logged basement.
That's because the surface area covered by the water determines the type of equipment technicians will use and damages sustained by your property.
Similarly, you might need to replace or reconstruct specific areas after the damage becomes more widespread. That's because humid places pose more threats as the moisture buildup in these places can lead to mold growth.
Therefore, expect the cost for remediation to change according to the situation.
#2. Repairs vs. Reconstruction
Ideally, you should contact home restoration experts as soon as you detect leaks and plumbing issues. These situations tend to require minor repairs instead of major replacements that cost extra money. Yet, this isn't always possible considering unexpected natural disasters (i.e., storm and flood) or accidents (like a burst pipe, sewage overflows, etc.).  Sometimes temporary DIY hacks can create more trouble because the water damage continues underneath the superficial repairs.
As a consequence, sometimes water mitigation would be incomplete without replacing structural materials. Due to home safety concerns, contractors might even have to strip the whole site and reconstruct it from scratch. In turn, increasing the water damage restoration cost.
Therefore, it's advised to seek professional support early rather than trusting DIY remediation techniques.
#3. The Source Water Damage
Cleaning up damages from clean water doesn't cost as much as tackling water damage from used water (i.e., leaks from washing machines, dishwashers, drainage lines), sewage overflow, or flood.
Sewage backups and flood damages cause the most destruction since they contain contaminants (like bacteria, viruses, and hazardous toxins). Their prolonged presence can become a health hazard for you (and your family).
Besides locating the primary cause of water damage, our home restoration experts assess associated variables affecting cost.
This evaluation includes:
The duration of water damage
Cost of removing standing water vs. moisture accumulation inside the walls
The type of materials affected
Tentative timeline to eliminate the source of water damage and related risks
#4.  Cost of Extended Restoration Services
Severe water damage can create a huge mess and result in unexpected structural deterioration. Due to this, we might not be dealing with basic mitigation services. There's a chance that your home will require specialized reconstruction and remediation, which can cost more.
Possible reasons for extensive water damage restoration services include:
Mold growth and contamination
Sanitization and deodorization treatment to eliminate hazardous risks due to black water sewage overflow
Complete reconstruction for severely damaged properties (or non-salvageable structures) after a storm or flood
Water damage caused by persistent leaks and plumbing issues that got overlooked in a previously vacant home or property owner's neglect
It's best to calculate additional costs by assessing the situation. Our home restoration experts can explain the variables involved from the start to make things more clear.
So How Much Can Water Damage Restoration Cost?
On average, water restoration damage companies can charge as high as $5000 or even more, depending on the variables mentioned above.
911 Restoration of East Mountain follows a reasonable and competitive pricing system that aligns with industry rates. Our IICRC-certified home restoration experts don't quote a price without investigating the situation first. In this way, any estimates we share always align with individual situations and challenges instead of set rates. Personalized price plans enable us to provide quality services without causing financial distress.
Do note that water contamination spreads quickly and can create deep-rooted structural damage despite ongoing mitigation. That's why final costs can vary if technicians discover underlying structural damage that needs immediate attention.
Rest assured, our cooperative team will notify property owners about the problem before we address it. Effective communication ensures that we can work with you to create cost-effective strategies to accommodate newly found problems. Our clients appreciate our cost-effective solutions and transparency over companies that add hidden costs to their bills.
The Bottom Line
As you can see, calculating the water damage restoration cost isn't as straightforward as purchasing something. Restoration experts need to consider all possible scenarios and threats before quoting a price. Even then, you might have to pay more than the decided fee due to emerging threats.
Hiring a trustworthy and cooperative company for water damage restoration service can be advantageous in such situations.  It can ensure that you're dealing with a team that has your best interest at heart.
911 Restoration of East Mountain takes great pride in providing such service. Our customer-oriented pricing strategies and cost-effective solutions ensure that your house returns to its pre-loss condition without draining your savings.
Need a quote? Contact us online or call (505) 738-1789 to schedule a free home inspection today!