Mold Removal East Mountain Near Me
Nobody likes an uninvited guest. This is especially true if that guest wreaks havoc on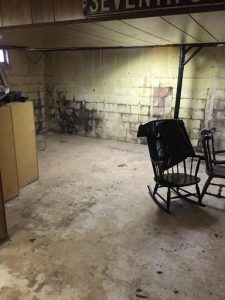 your home and your health.
When your commercial or residential property has experienced a mold infestation, it can feel like you have an intruder inside of your home. Though harmless, and even quite helpful, in nature, mold can destroy your building and cause numerous health complications. In fact, mold can lead to breathing troubles, watery eyes, asthma attacks, and more.
If you think you have a mold problem, it's essential that you contact a professional team of mold remediation experts right away. Thankfully, 911 restoration inc is here to help. We proudly serve the communities of Moriarty, Edgewood, and beyond. Our IICRC certified technicians are available 24/7/365 and offer:
A free visual mold inspection for property owners only

Structural drying and dehumidifying

Third-party laboratory mold testing

Complete mold removal

Around the clock accessibility

A 45-minute response time

And so much more!
If you're ready for a Fresh Start and a clean, safe home, contact 911 water restoration!
The Importance of Quality Mold Decontamination in Moriarty
If your home or office building has suffered from a pipe burst, basement flood, septic backup, or any other type of indoor flooding, there might be a mold infestation. Mold loves to hide in the dark, damp corners of your commercial or residential property. There, it will breed and multiply profusely, quickly spreading to other areas of your house.
Mold can leave a wake of destruction in its path. If your home has a mold infestation, you may notice:
Unusual smells: Mold can have a musty odor. If you notice muggy smells in your basement, bathroom, or attic, you might have mold.
Unsightly spots: Mold can cause black, brown, green, orange, and yellow discolorations on your walls, floors, or ceilings. The excess moisture that encouraged the mold growth can also cause your walls to bubble and the wallpaper to peel.

Health problems: Exposure to mold can cause a lot of health complications, especially in young infants and seniors.
If you've noticed any of these red flags, it's time to call 911 Restoration of East Mountain right away. Our mold removal pros will act fast to get your building comfortable and secure once again.
We go above and beyond to always exceed your expectations. During your time of need, it's helpful to have a top-notch company that you can count on. At 911 Restoration of East Mountain, we have a people-first approach to doing business. We'll always put you at the center of our attention in order to provide you with the compassionate services you need and deserve.
If you need superior mold decontamination services, contact 911 Restoration now. We'll be at your door within just 45 minutes. See you soon.
High-Quality Mold Remediation Near You
Mold can strike anytime, anywhere. It doesn't matter how many times you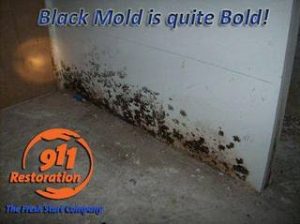 clean your home. After mold starts to grow in your basement or behind your walls, it's critical to act fast. The longer you wait, the bigger the damages can get.
Contact 911 Restoration of East Mountain now to enjoy immediate mold removal services 24/7/365. Our mold remediation services will help you:
Have improved indoor air quality

Remove the musty odors and make your home smell fresh

Create a healthier living environment for you and your loved ones

Reduce the risk of structural damage in your school or retail building
When you call 911 Restoration of East Mountain, you can rest easy knowing that a team of qualified experts is on your side. We are a fully licensed, bonded, and insured company that has years of experience. 911 Restoration of East Mountain only employs the best of the best technicians to ensure the job gets done correctly the first time around.
If you need prompt, professional mold removal services, call 911 Restoration of East Mountain now. We're available 24/7/365 and will be at your door as soon as possible.
For a Fresh Start you can count on, call 911 remediation now. Help is standing by.
Serving the communities of Cedar Crest, Chilili, Clines Corners, Dunn Place, Edgewood, Estancia, Manzano, McIntosh, East Mountain, Mounatinair, Sandia Park, Silio, Stanley, Taijque, Tijeras, Willard, Yrisarri and surrounding areas.