Fire Damage Restoration East Mountain
Not all disasters can devastate your property and even threaten your life like a fire.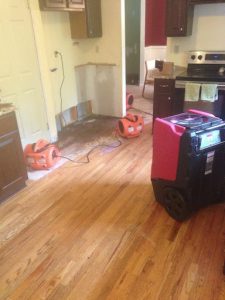 No matter how the fire started, it can swiftly burn through your home or retail building, harming your health, your happiness, and your livelihood.
When the residents of Moriarty and Edgewood need swift fire damage restoration services, 911 Restoration of East Mountain is here to help. We are proud to provide 24/7/365 fire restoration services to the property owners of our community. With a prompt 45-minute response time, experienced technicians, and compassionate services, 911 Restoration is here when you need us the most.
When you contact our team of fully licensed, bonded, and insured technicians, you'll receive:
A free fire damage assessment for property owners only

A free insurance consultation

Complete property restoration

Complete smoke removal

Permanent odor removal

Fire information center

Direct insurance billing

Smoke, soot, and ash removal

Inventory listing and loss itemization

Reconstruction and renovation – we'll make your home better than new

Packing out and storing of undamaged belongings

24/7 accessibility

A Fresh Start

And more!
Not only that, but 911 Restoration of East Mountain also specializes in mold removal albuquerque, water damage testing, sanitization services, and more. Our team of IICRC certified techs always strives to deliver superior services and amazing results.
If you need a Fresh Start after a fire, call 911 Restoration of East Mountain now. We're here to help 24/7.
Understanding Fire Damage in Edgewood
When it comes to fire damage, nobody is safe. Flames can swiftly spread to every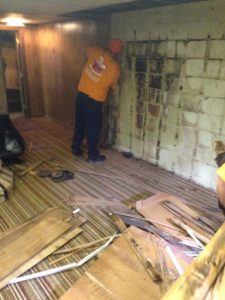 room in your home or office complex, causing smoke damage, bad odors, soot and ash, and even harmful health conditions.
Smoke can easily get absorbed by the porous materials in your building, causing bad smells to linger for weeks or even months. Inhaling smoke can damage your lung and upper respiratory system, causing lifelong damage.
When a fire strikes, the best thing you can do is get out of the building, call the fire department, and let the professionals do their job. Attempting to put the flames out yourself may do more harm than good.
After the fire is fully extinguished, call 911 remediation of East Mountain now so that we can take care of the aftermath. After calling us, be sure to do the following:
Don't clean any surfaces in your home or school that has been damaged by corrosive byproducts or soot.

Do not touch the damaged furniture with your bare hands.

Do not use the furnace or air conditioning.

Closely inspect your electronics and appliances before attempting to use them.

Throw away food that was exposed to smoke or fire.
911 Restoration of East Mountain will be at your location within just 45 minutes to quickly begin cleanup. We know that time is of the essence when it comes to fire damage restoration. That's why we'll act swiftly to mitigate any further damage.
If you need fire damage restoration services in Edgewood, call us now.
Compassionate Care After a Fire
 After you've seen a fire destroy your home, it can be difficult to know what to do next. This is a stressful, scary time and you need someone on your side who can offer support and guidance.
911 Restoration of East Mountain is committed to putting you at the center of our attention. With fast arrival times, a professional crew, and sympathetic customer service, we can get your life back on track.
We continuously strive to make our customers feel comfortable and supported. That's why we'll work directly with your insurance company and ensure you know exactly what we're doing every step of the way.
If you need a company that will stand by your side, contact 911 Restoration of East Mountain now. We are always here to help.