Sewage Backup Cleanup in East Mountain
Sewage backups occur when clogs in the drain result in black water overflowing from your pipes and contaminating your property. This situation is a significant health hazard and requires the assistance of a professional water cleanup company.
911 water restoration understands the health risks involved in cleaning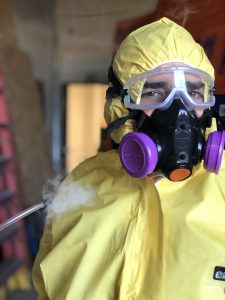 up sewage spills, which is why their office stays open 24/7/365 to respond to call coming from property owners in cities in Moriarty, such as Tijeras and Edgewood.
The repair techs guarantee to respond within 45 minutes of receiving your call so they can implement same-day sewage restoration services to start pumping the black water out of your home.
When a toilet overflow, pipe burst, or even clogged sink creates toilet water damage in your property, you need expert help to conduct the sewage cleanup to ensure your safety. We provide you sewage cleanup and sewer backup in East Mountain.

You can trust our IICRC Certified repair workers to implement sewage restoration techniques that will turn your home or business back into a healthy environment for you and your family.
Call water cleanup near me as soon as you notice signs of a clog in your plumbing system or discover sewage water damage inside your property and our technicians will give you the peace of mind you deserve.
Remediating Toilet Water Damage in Moriarty
The sewage experts are prepared to implement same day services the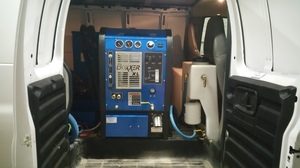 moment they arrive on your property. By issuing immediate sewage cleanup techniques, we hope to prevent mold and structural problems from occurring.
Our technicians use state-of-the-art equipment to thoroughly restore your home or business to better than new condition using the latest sanitizing and drying technology.
The entire operation is licensed, insured, and bonded, so customers can feel protected when they are under our care. You can trust that we will use comprehensive services to deal with every aspect of the sewage overflow.
By calling us right away, you won't have to wait long for technicians to arrive. It is essential that you sit tight and stay away from the toilet water damage. It is helpful if you create a barrier to keep children and pets from coming into contact with the black water.
The complete 911 mold restoration organization values professionalism and their experts always put their customer first, which is why it is so important to us that you stay safe until we arrive.
Do not let sewage influence your home or your health. Call the sewage backup specialists when toilet water damage spills into your property, and we will get things fixed up for you right away.
Understanding Your Insurance Coverage For Sewage Restoration
Even though, as a property owner, you have insured your home or business, sometimes it is not always clear what type of damage is covered by your insurance provider.
To help make this process go smoothly, we work with all types of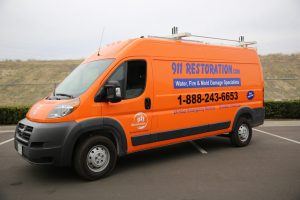 insurance companies to ensure that you have a chance at receiving financial aid for any toilet water damage that may have affected your property.
While homeowner's insurance covers sewage backup damage, there may be instances where your provider will not provide coverage. The primary thing property owners need to do is prove that they did not have a hand in causing the sewage backup in East Mountain.

Insurance companies refuse claims that result from negligence, so it is crucial you have a professional company, such as 911 Restoration of East Mountain, backing your efforts and ensuring all preventative maintenance was taken care of before the sewage backup in East Mountain occurred.
By maintaining your property throughout the year, fixing pipe bursts, making sure the sewage back-flow valve is functioning correctly and addressing any flooding and leak issues right away, your insurance company will see that you are a trustworthy property owner.
Call the sewage cleanup experts with 911 Restoration of East Mountain when you need a Fresh Start, and their technicians will make sure your property is clean, dry, and secure as soon as possible!
Serving the communities of Cedar Crest, Chilili, Clines Corners, Dunn Place, Edgewood, Estancia, Manzano, McIntosh, East Mountain, Mounatinair, Sandia Park, Silio, Stanley, Taijque, Tijeras, Willard, Yrisarri and surrounding areas.