Sewage Backup Cleanup East Mountain
Sewage backup occurs when clogs in the drain result in returning water flooding through your drains and contaminating your home, and our water damage Moriarty company understands the health risks involved, so our sewage backup Moriarty crew with 911 Restoration of East Mountain will respond within 45 minutes to start pumping water out.
When a toilet overflow, pipe burst, or even sink floods occur in your home, you need the aid of 911 Restoration of East Mountain to ensure sanitation is company. Our drying and clean up jobs return your home to their proper healthy state. Call our sewage backup Moriarty team for all of the following:
Water Extractions
Disaster Restoration
Sanitation
Reconstruction
Sewage Backup Cleanup
Mold Removal
Odor Control
Contact 911 Restoration of East Mountain as soon as you find gray water or black water in your home because the results can be deadly. We are available 24/7/365 to offer the best water damage restorations services as soon as they are needed.
The best sewage backup Moriarty company is 911 Restoration because we know how to save your home from the worst disasters. We understand the hardships of the situation and how to remedy them. We are prepared for the worst and provide the best.
Our sewage backup Moriarty professionals are IICRC certified to handle the worst disaster restoration services, so call us today and we will return your property to normal as soon as possible.
Sewage Backup in East Mountain
Call our sewage backup Moriarty technicians for same day service water cleanup and mold removal when your property floods. We have the necessary equipment to thoroughly restore your home  to its rightful condition using the latest drying technology and best remediation services.
We are licensed, insured, and bonded to deal with toilet overflow black water, a washer burst spewing gray water, and the mold infestations that can be caused by clean water.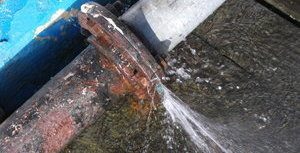 When you find sewage in your home, follow these steps:
Call 911 Restoration
Contact your insurance company
Turn off your water line
Shut down the electricity
Remove all people and pets from the area
It is important you get to a safe location and contact our sewage backup Moriarty specialist right away. We will be there as soon as possible with a free inspection to find mold and an affordable price to help you in the financial crisis.
We value professionalism and always put the customer first, so we take care of any of these steps that you missed. We can even walk you through the steps over the phone.
Furthermore, we are working with all insurance companies to ensure you get full coverage on water damage from you homeowner's insurance, so call our sewage backup Moriarty personnel today.
Sewage Backup Cleanup Specifics

Homeowner's insurance covers sewage backup from a pipe burst as long as you insulate your water line, a water heater flood if it was replaced in the last 10 years, and toilet overflow only when there is a sewage back flow valve in place, so call our sewage backup Moriarty operatives to learn all the preventative maintenance you need.
Insurance companies refuse claims that result from negligence, so it is important you have a professional company, such as 911 Restoration of East Mountain, backing your efforts and ensuring all preventative maintenance was taken before the fluke disaster occurred.
In addition to securing your finances, 93% of water damage incidents could be avoided, and according to the Insurance Information Institute, water damage is one of the most common forms of insurance loss. Do not fall into the trap of water damage.
Prepare your property against sewage backup. If a disaster still occurs, call our sewage backup Moriarty representatives because we are the best in business.
When your home suffers catastrophic damage from category 3 black water, rely on 911 Restoration to save it, because this caustic disaster has deadly potential.
If ingested, serious gastro-intestinal diseases follow. If you touch the substance, you may develop rashes. Moriarty, New Mexico is home of the Pinto Bean Fiesta where the Pinto Bean Queen is crowned every year.
While this is an exciting cultural get together, the aftermath can be toxic. When sewage backup flows through your carpets, we will be there to return the place to its rightful condition. Call our sewage backup Moriarty experts with 911 Restoration of East Mountain when you need a fresh start and we will return you to a home that is free of water, odor, and mold today!