Water Damage Restoration in East Mountain
Residents in East Mountain enjoy scenic beauty and wide open spaces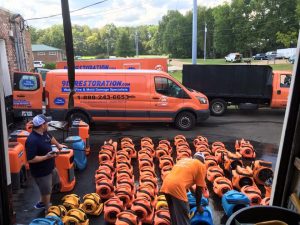 within close proximity of cities like Albuquerque and Santa Fe. Ranch homes and locally-owned businesses reflect a more rural lifestyle. Property owners in Edgewood, Moriarty, Cedar Crest, and the surrounding areas are familiar with its higher elevation desert climate, which brings snow in winter for the avid skier and sunshine and warmth for the horseback riders and hikers. 
While many owners in East Mountain build pools to combat the persistent heat, having homes so close to water means damage is always a threat. Overflowing or backups leads to flooding, which creates a lot of water damage in a short amount of time. Additionally, snow puts pressure on property roofs, causing leaks and pipes to freeze and burst.
When you have a water-related emergency in the East Mountain area, don't wait to get help. When you need a water clean up service that gets the job done fast, look to our expert staff at 911 Restoration of East Mountain. 
In addition to being one of the top water removal companies in the country, 911 Restoration is a national brand with over 30 years of experience with mold removal, commercial restoration, and so much more. Our IICRC-certified staff offers full-service restoration for all kinds of property owners, using only the best equipment and practices the industry has to offer.
At 911 Restoration of East Mountain, we provide water damage restoration, mold remediation, and more for the cities of Edgewood, Moriarty, Cedar Crest, and the surrounding areas. Here are just a few reasons to choose us as your water extraction company:
24/7/365 availability

45 minute ETA to your door

Same-day service
When your property in East Mountain needs flood damage restoration, mold decontamination, or any other repair, trust our expert staff at 911 Restoration to get the job done right. Give us a call today.
Flooding Repair and So Much More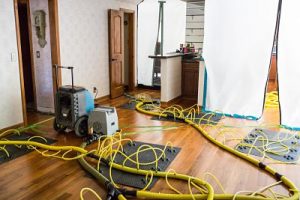 Every 911 Restoration branch is locally owned and operated, which means our friendly staff in East Mountain understands the needs of business and homeowners like you. When your property experiences a sewage backup or storm damage, it's not just the building that suffers. It disrupts your family or business, and costs you time and money. 
That's why we offer free visual inspection (for property owners only), and we give you a full estimate of all repairs before we start restoration. We don't begin until you approve our budget, and we work with your schedule. Because we're open 24/7, 911 water damage experts is always on call to answer any questions or concerns you might have. 
Insurance claims are confusing and time-consuming. After a disaster, you don't want paperwork to distract you from restoring your property and livelihood. That's why one of our trained team members will handle your insurance claim for you. We work with all insurance companies, and our knowledge and experience in the restoration industry means we'll get you the best price. 
After a free water damage inspection, one of our skilled workers will help you identify the source of the problem. After stopping water from spreading to other areas of your property, we handle extraction and cleanup. We'll remove or repair any damaged materials like floors or walls, and we'll dry your property using our top-of-the-line equipment. 
Thanks to years of experience, we know that where water goes, mold often follows. That's why one of our experts will also do a mold inspection after water damage. We also offer effective odor removal and sanitization if we find mildew inside your building. When you need professional mold decontamination, call our staff at 911 Restoration of East Mountain.
Caring for You and Your Property After Water Damage or Mold
As a property owner, you put time and effort into your building, but you can't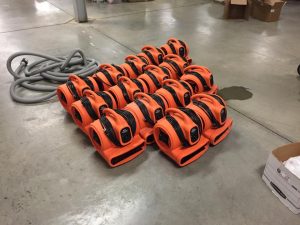 always prepare for an accident or emergency. When events like tornadoes or hail storms hurt your property, we know the last thing you want is more stress. 
At 911 mold restoration, we take pride in our work the same way you take pride in your home or business. It's not just a building, after all. It's where your family thrives; where your customers and employees gather. We believe in offering a Fresh Start to all our customers. That means we help you find the silver lining during a difficult time. When you need water damage restoration in East Mountain and top-quality customer care, give us a call today.
Serving the communities of Cedar Crest, Chilili, Clines Corners, Dunn Place, Edgewood, Estancia, Manzano, McIntosh, East Mountain, Mounatinair, Sandia Park, Silio, Stanley, Taijque, Tijeras, Willard, Yrisarri and surrounding areas.