About 911 Restoration East Mountain
Meet The Owners:
Doug and Therese Cooper have been carpet cleaning experts since 1980, and because they are constantly trying to find ways to give back to their community, they became owners of their very own 911 Restoration of East Mountain branch.
Doug and Therese are steadfastly dedicated to making every situation better, and that's one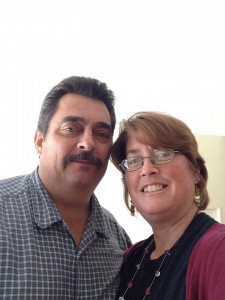 of the major reasons why they decided to give back to the East Mountain community through their expert restoration work.
Through hard work, perseverance and an undying commitment to always making the work they do stand out to property owners as exemplary, Doug and Therese leave an indelible mark of quality in all the restoration projects they take on.
Doug and Therese know that the best way to mitigate the losses that a water damage or other form of disaster can cause is to get to the scene quickly and with all the right tools for the job.
This is why they make sure to arrive within 45 minutes of a call for help from anywhere within the area, and this way they can get straight to work.
If your house is being affected by the persistent nature of water damage, and you need it solved by absolute professionals, then give Doug and Therese with 911 Restoration of East Mountain a call today!
Water Damage Facts and Tips
Many of the jobs that Doug and Therese get called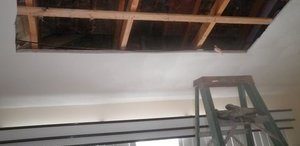 out on are for mold testing and the water damage that likely caused it. But every once in a while there is a fire damage restoration project that needs to be taken care of.
From this experience Doug has a few tips and tricks for people to avoid such situations.
• Don't ever put heaters directly onto combustible surfaces.
• If you're cleaning soot from your home, wear a protective air mask to be safe.
• Use air scrubbers to eliminate the smoke smell from areas.
One such incident occurred in the East Mountain area where a customer left a heater on a rug that then ignited and spread smoke and soot throughout the whole of the building.
Even if you don't have a fire in your home, there are many types of mold that can cause health problems, and that is why Doug and Therese take care to ensure that any home with water damage doesn't also have mold growth taking hold too.
This is why they are dedicated and ready around the clock to take on any job that the property owners of the East Mountain area might have.
It's About The People When it Comes to Water Damage
The giving back to the community doesn't end in East Mountain either. With their free time, the Coopers are heavily involved in giving back to all communities, but in particular to school children in Uganda.
With the proceeds of their restoration work, the Cooper family dedicate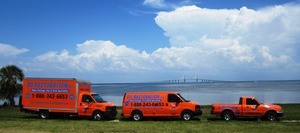 themselves to building schools in the impoverished country.
While they do large amounts of their work in removing water, Doug and Therese actually bring it in for the same communities that they build schools in.
Building up the community, be in it Uganda or Moriarty, is just a part of life for the Coopers and that's why they are such a positive addition to the 911 Restoration family of branches.
If your are having a disaster of any sort take place in your home or business, then contact the water damage Moriarty team with 911 Restoration of East Mountain today!