Fire Damage Edgewood
After your home has been affected by a fire, you need the help of the fire damage Edgewood techs at 911 Restoration of East Mountain to pick up the pieces.
Our fire damage Edgewood professionals understand that even though there is going to be ash, soot and smoke stains, there is also water damage and even mold, depending on how long the fire hose water has been sitting inside the property.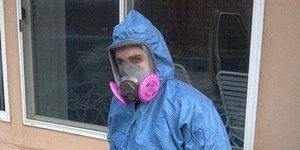 You can count on us to mitigate it all, providing services such as:
Smoke stain removal

Soot and ash clean up

Deodorization

Fire damage remediation

Water damage mitigation

Mold removal
We keep our office available 24/7/365, so you can call and schedule an appointment with us as soon as the fire fighters have finished putting out the flames.
Our IICRC certified experts are licensed, bonded and insured to implement comprehensive procedures that will remediate all aspects of a fire disaster.
Call us as soon as the flames have been quelled, and we will do whatever it takes to make your house feel like a home again.
Do Not Wait To Get Fire Damage Remediated
You may be thinking that since the flames have been extinguished then there is no rush to get the remaining damage cleaned up, but that couldn't be further from the truth.
When ash and soot sit on your possessions and property, it can cause an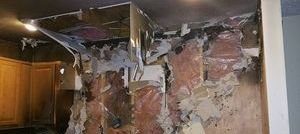 oily residue to form, which will eventually turn into a tar, which can be impossible to remove.
Homeowners are also going to want get the smoke stains removed from their walls. This can be a difficult process that requires the proper chemicals solutions.
Our fire damage Edgewood team know exactly what to use to safely get your walls and ceiling clean, so you never have to attempt a cleanup on your own.
Along with the smoke stains, there is also a smoke smell that will be left once the fire as been put out. This can be the hardest thing to mitigate, but we know how to get your home smelling fresh again.
Call our fire damage Edgewood staff today and we will provide you with a free home inspection as soon as we arrive on the scene.
We Are Here To Get You Through The Flames
It can definitely be a traumatic experience when your home has been damaged by fire, but our technicians are here to get you through it. We just want to make the cleanup process as easy as possible, so when you hire us for the job, you can just sit back and relax while we do all the dirty work.
Our fire damage Edgewood agents are available around the clock to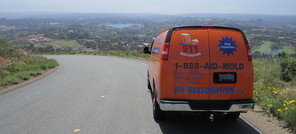 answer any questions you may have to squash any concerns you may have about the remediation procedure.
We will help you with everything, from all the renovations to guidance with your insurance policy.
If your damaged is covered, then you can be sure we will work with your insurance company to save you money.
Call us today and our fire damage Edgewood specialists at 911 Restoration of East Mountain will provide you the most affordable services in the area.