Mold Removal East Mountain
When your plumbing springs a leak, you need help fast to prevent a mold infestation, which is why you should call the mold removal Moriarty staff at 911 Restoration of East Mountain right away.
Our agents want to assist your around the clock, ensuring that the moisture does not have a long time to sit on the property and cause fungus problems, so our mold removal Moriarty specialists stay available 24/7/365.
Once the homeowner confirms that our services are needed, our mold removal Moriarty specialists will arrive within 45 minutes, equipped with all the gear needed to mitigate any mold and mildew our pros come into contact with.
Our mold removal Moriarty technicians are IICRC certified to conduct all types of mold remediation efforts on your property that deal with all causes of fungus, mildew and mold growth, including:
Leaky Shower Pans

Pipe Burst

Home Flooding

Mildew odor

Mold and Fungus

Black Water

Ruptured Hoses

Toilet Overflow

Washing Machine Leakage

Water Heater Explosions

Ice Machine Malfunction Leak

Roof and Ceiling Leaks
Call our licensed, bonded and insured mold removal Moriarty crew today and our unit will begin the restoration process with a free visual mold inspection.
We Will Conduct Mold Infested Drywall Repair And Replacement
When your drywall has become soaked with water due to a flood or a leak, it is crucial to get our mold removal Moriarty technicians to your property immediately to prevent a mold infestation.
If the drywall is left to stay wet for an extended period of time, our mold removal Moriarty agents know that it can cause the mold to actually spread further, affecting parts of the wall that wouldn't have been damaged otherwise.
Our mold removal Moriarty specialists are well versed in dealing with all types of mold, and our pros know exactly what needs to be done to either repair or replace the section that has been soaked.
Call our unit as soon as you notice water marks on your walls, and our mold removal Moriarty operation will come out that day to get your home back into pristine condition again.
Let Us Be Your Mold Removal Restoration Guides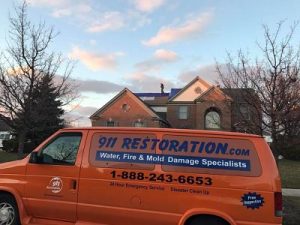 Along with trying to comprehend the technical side of the mold removal remediation work, our mold removal Moriarty workers know that homeowners also need to figure things out on the financial end.
Our mold removal Moriarty members aim to make things go as smooth as possible for you, so we also consistently offer affordable prices on all of our services.
It can be difficult to understand exactly what your policy offers in terms of coverage, so our mold removal Moriarty techs will go over everything with you, ensuring everyone is on the same page.
Our mold removal Moriarty experts know that keeping costs down is crucial to you being able to afford the mold mitigation work you need, so we will make it a priority to guide you through everything.
Keeping your out of pocket expenses low is important to us, so call our mold removal Moriarty professionals at 911 Restoration of East Mountain today to get the most cost effective and efficient services in the industry.